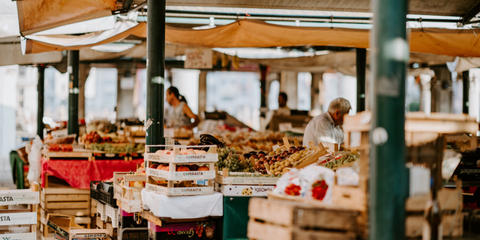 Vermont Working Lands Producer Association Development Grants
Vermont Working Lands Enterprise Initiative
Closed September 23, 2022
---
Vermont-based nonprofit producer association groups that represent and promote Vermont agriculture, food, beverage, forest, or fiber products are welcome to apply for grant funding for projects in the following domains:
Market development, marketing plans, and sales

Ability to identify appropriate markets, brand and sell products, value proposition, product differentiation, market research, including research and design;

Leadership and organizational development: business structure, business technical assistance, onboarding and/or transitions for new executive directors and post succession;

Governance: Board training and capacity, building/refreshing by-laws, committee work, strategic planning process activities

Business research and development; business and financial planning
---
Eligibility
All enterprises must be based in Vermont and registered with the Secretary of State

All organizational structures are eligible:

Limited Liability Corporations

Non-profits involved in the support of the production of agriculture and/or forest products

Applicants must be in compliance with all state regulations (i.e. water quality, taxes) and in good standing with the State of Vermont

Previous recipients of Working Lands Business Grants under $20,000 are eligible to re-apply this year. Previous recipients of Business Grants $20,000 and above are eligible to re-apply three years after receiving their previous grant.
---
---
---
---
Details
Release Date
August 12, 2022
Deadline
September 23, 2022
Organization
Vermont Working Lands Enterprise Initiative (WLEI)
Financial Instrument
Grant
Minimum Award Amount
$10,000
Maximum Award Amount
$20,000
---
Updated September 10, 2022
This information was gathered from public sources. Ambrook is not responsible for or able to affect the results of any financial programs listed, nor are they responsible for any incorrect information that is listed or is on the hyperlinked external sites. All information is subject to change.
---
Explore hundreds more programs on Ambrook.