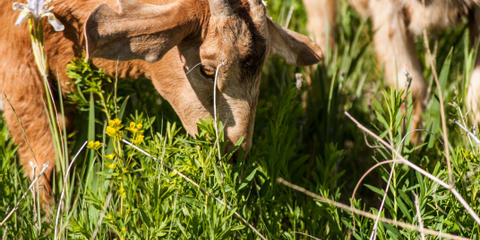 Montana Noxious Weed Trust Fund Grant Program
(NWTF)
Montana Department of Agriculture
Closed January 6, 2023
---
The Montana Noxious Weed Trust Fund (NWTF) Grant Program was established by the 1985 Montana Legislature to provide funding for the noxious weed research projects, state and community education/development projects, and local cooperative-landowner cost share. Applicants may apply for funding up to $75,000 per project.
---
Eligibility
Applicants must work with and apply through an organization, such as a weed district, conservation district, extension office, non-profit, or tribal weed district to be eligible.
Noxious Weed Trust Fund grant funds may not be used for:
developing grant proposals, grant hearing travel expense

Purchase of biocontrol agents

Annual herbicide for cropland/CRP practices

Re-seeding efforts for alfalfa fields, grain for wildlife habitat, or other cropland situations
---
Application Instructions
Register & Apply Online:
Applicants may apply for up to $75,000 per application.

All applications must be submitted by an authorized organization (county weed district, conservation district, MSU extension or a non-profit).

Register online at funding.mt.gov and choose Agriculture as your program of interest.
Application forms are submitted electronically using the online Montana Grants and Loans system.
Grant Presentations:
Applications are reviewed by Department staff and the Noxious Weed Management Advisory Council. Grant hearings are held annually in March, where each applicant provides a ten minute presentation (PowerPoint, photos, etc.) for their project. Applicants are notified of the date and time of their presentation prior to the grant hearings.
Support
---
---
---
Details
Organization
Montana Department of Agriculture (MDA)
Financial Instrument
Cost Share, Grant
Maximum Award Amount
$75,000
---
Updated November 10, 2022
This information was gathered from public sources. Ambrook is not responsible for or able to affect the results of any financial programs listed, nor are they responsible for any incorrect information that is listed or is on the hyperlinked external sites. All information is subject to change.
---
Explore hundreds more programs on Ambrook.