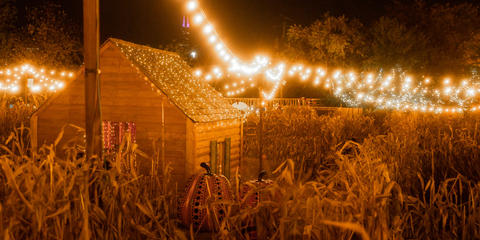 Oklahoma Farm Enhancement and Diversification Grant: Agricultural Event
Oklahoma Agriculture, Food, and Forestry
---
The Agriculture Enhancement and Diversification Program was designed to develop or improve uses for agricultural products, expand the state's production of value-added products and to encourage diversified farming. The program provides funds in the form of grants or 0% interest loans. Proposals must clearly demonstrate the ability to directly benefit Oklahoma farmers and ranchers through the creation of new revenue streams.
Deadline dates for submissions are January 1st, April 1st, July 1st, and October 1st or the next regular business day if the Department offices are closed on the deadline date.
Agriculture Event Grant
Projects should benefit the community and further the public interest in agriculture. Grants are available in three levels not to exceed $50,000.
Grants $2,500 or less must show a projected economic impact up to $5,000.

Grants $2,501 – $5,000 must show a projected economic impact of $5,001 to $75,000.

Grants $5,001 – $50,000 must show a projected economic impact of more than $75,000.
---
Eligibility
Applicants should focus on creating or expanding an event that benefits and furthers the public interest in agriculture.

The Board is seeking applications that impact the entire state or a large geographic region of the state.
---
Terms
Successful applications will prove an enhanced economic impact, increased participation and attendance, and include an educational component.  

Each applicant will be required to submit a letter endorsing the Event from a city or county government official or the local Chamber of Commerce. 

Applications will be considered on an individual basis and on their own merit. 

A thirty (30) minute presentation to the Board is required. 

The Board reserves the right to reject any grant application.
---
Application Instructions
Applications, including all supplements, should be limited to twenty (20) pages. Required Attachments include:

 Letter of Endorsement of the Event (Refer to section C of the Application).

Economic information allowing the AEDP Board to make a determination as to the economic impact to the state of Oklahoma. (Refer to Section D7 of the Application).
Support
---
---
---
Details
Organization
Oklahoma Agriculture, Food, and Forestry (ODAFF)
Financial Instrument
Grant
Maximum Award Amount
$10,000
---
Updated July 28, 2022
This information was gathered from public sources. Ambrook is not responsible for or able to affect the results of any financial programs listed, nor are they responsible for any incorrect information that is listed or is on the hyperlinked external sites. All information is subject to change.
---
Explore hundreds more programs on Ambrook.