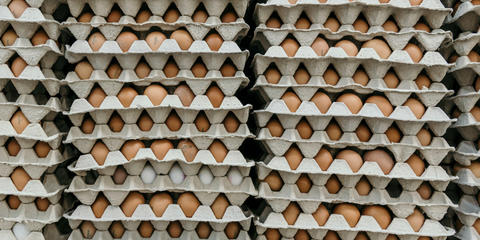 Minnesota Meat, Poultry, and Milk Processing Grant
Minnesota Department of Agriculture
Closed October 27, 2022
---
The AGRI Meat, Poultry, Egg, and Milk Processing Grant offers designated grants to facilitate the start-up, modernization, or expansion of meat, poultry, egg, and milk processing businesses. The intent of the program is to increase sales of Minnesota-raised livestock products by investing in equipment and physical improvements that support processing, capacity, market diversification, and market access.
---
---
Eligibility
Individuals, farmers, businesses, agricultural cooperatives, non-profits, educational institutions, local governments, and Tribal Governments are eligible to apply.
You must explain how your project will increase the sales of Minnesota-raised livestock products and/or increase market access. This program aims to fund projects that impact many farmers.
MDA will prioritize projects that create additional meat/poultry slaughter capacity in addition to projects that increase access to Kosher/Halal markets.
---
Terms
MDA expect to award up to $1.4 million in Fiscal Year 2023. The minimum award is $1,000 and the maximum award is $150,000.
This grant requires a cash match. For the match:
You are responsible for 50% of the first $50,000 to receive up to a $25,000 reimbursement.

For costs after the first $50,000, you are responsible for 75% of the total remaining cost to receive 25% reimbursement, up to a maximum grant award of $150,000.
---
Application Instructions
Carefully read the full Request for Proposals (PDF) for eligibility and requirements; then apply online.
If you need this information in an alternative format, please contact the program administrator.
Support
---
---
Details
Release Date
September 16, 2022
Organization
Minnesota Department of Agriculture (MDA)
Financial Instrument
Grant
Minimum Award Amount
$1,000
Maximum Award Amount
$150,000
Total Program Funding
$1,400,000
---
Updated September 16, 2022
This information was gathered from public sources. Ambrook is not responsible for or able to affect the results of any financial programs listed, nor are they responsible for any incorrect information that is listed or is on the hyperlinked external sites. All information is subject to change.
---
Explore hundreds more programs on Ambrook.