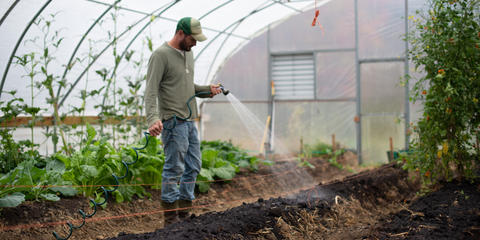 Minnehaha Sustainable Agriculture Initiative
Natural Resources Conservation Service
Closed October 22, 2021
---
The Minnehaha Sustainable Agriculture Initiative (MSAI) will soon be underway in northeastern Minnehaha County, serving Sioux Falls and the surrounding community while also working to improve land quality. This 3-year project is one of 17 selected in Fiscal Year (FY) 2021 and federally-funded through Natural Resources Conservation Service (NRCS) conservation programs in the 2018 Farm Bill.
The purpose of this project is to address resource concerns surrounding plant and soil health/quality though the use of conservation practices, such as: High Tunnels, Cover Crops, Filter Strips, and other supporting practices. This initiative will be implemented by the Minnehaha Conservation District (MCD) in collaboration with farmers, ranchers, and landowners.
---
Eligibility
Farmers, ranchers, and landowners within the project area are eligible to apply for financial assistance.
---
---
---
Details
Organization
Natural Resources Conservation Service (NRCS)
Financial Instrument
Grant
---
Updated October 7, 2021
This information was gathered from public sources. Ambrook is not responsible for or able to affect the results of any financial programs listed, nor are they responsible for any incorrect information that is listed or is on the hyperlinked external sites. All information is subject to change.
---
Explore hundreds more programs on Ambrook.