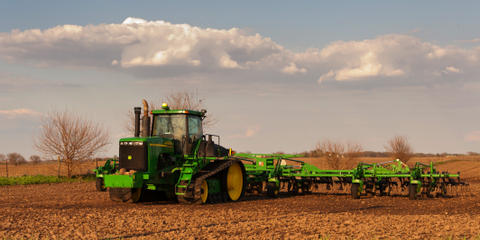 Iowa Equipment Grant for Producers and Food Hubs
Iowa Department of Agriculture & Land Stewardship
Closed September 7, 2020
---
The Iowa Department of Agriculture and Land Stewardship (IDALS) is seeking applications for grants to provide fruit and vegetable growers and food hubs equipment or supplies needed to increase capability to sell produce to schools , early care centers, and colleges and universities to meet demand brought on as a result of the COVID-19 pandemic.
---
Eligibility
Fruit and vegetable growers or food hubs willing to sell produce to schools and enrolled in the Iowa Department of Agriculture's Farm to School Directory.
---
Application Instructions
Apply to tammy.stotts@iowaagriculture.gov with
List of equipment planned to be purchased with estimated costs(s).

Description of how this will improve the efficiency of selling produce to schools, early care centers or universities and/or increase volume.

Any previous experience working with schools, early care centers or colleges/universities or plans to work with these entities.
Support
---
---
---
Details
Deadline
September 7, 2020
Organization
Iowa Department of Agriculture & Land Stewardship (IDALS)
Financial Instrument
Grant
Minimum Award Amount
$5,000
Maximum Award Amount
$10,000
Total Program Funding
$110,000
---
Updated February 5, 2023
This information was gathered from public sources. Ambrook is not responsible for or able to affect the results of any financial programs listed, nor are they responsible for any incorrect information that is listed or is on the hyperlinked external sites. All information is subject to change.
---
Explore hundreds more programs on Ambrook.