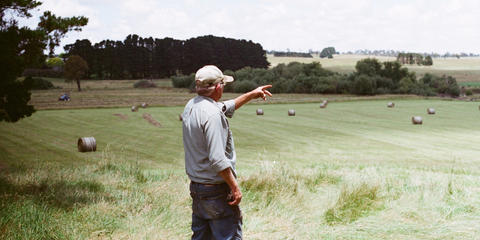 Vermont Working Lands Service Provider Grants
Vermont Working Lands Enterprise Initiative
Closed September 23, 2022
---
Service Provider Grant projects will include the provision of direct and indirect services to support the development of Vermont-based working lands businesses through technical assistance and other forms of support, which may cover topic(s) such as:
Market development, marketing plans, and sales;

Business and financial planning;

Business responses to COVID-19;

Enterprise transitions for next generation business owners and post succession;

Manufacturing efficiencies or process flow;

Business research and development

Workforce development, professional engagement training;

Import substitution, assistance to businesses emphasizing or exploring Vermont production to fill in or address gaps (packaging, ingredients, etc.) along forest and agriculture supply chains.
For further context about the history of service providers and the Working Lands Enterprise Initiative, please see the Working Lands Enterprise Initiative Service Provider Educational Paper.
---
Eligibility
Service provider organizations must be based in Vermont and registered with the Secretary of State at the time of application submission. All structures are eligible (e.g., Partnerships, Limited Liability Corporations, Sole Proprietorships, Cooperatives, Corporations, S Corporations, L3Cs, B Corporations, and/or non-profits that are involved in the support of production of agriculture and/or forest products). Applicants must be in compliance with all state regulations (i.e., water quality, taxes, child support) and in good standing with the State of Vermont at the time of applying and must remain so during the entire grant period.
Previous recipients of Working Lands Service Provider Grants are eligible to re-apply for funding during Fiscal Year 2023. Previous grantees who are applying again must explain how this project builds on previous work or is a separate project, as well as report on the results of previously funded projects and 4 demonstrate how continued funding will be used to grow or improve the program. Services must be provided to a new cohort of businesses for each funding period. For optional further context about the history of service providers and the Working Lands Enterprise Board, please see WLEI's educational paper on this topic.
---
---
Resources
---
---
Details
Release Date
August 12, 2022
Deadline
September 23, 2022
Organization
Vermont Working Lands Enterprise Initiative (WLEI)
Financial Instrument
Grant
---
Updated September 9, 2022
This information was gathered from public sources. Ambrook is not responsible for or able to affect the results of any financial programs listed, nor are they responsible for any incorrect information that is listed or is on the hyperlinked external sites. All information is subject to change.
---
Explore hundreds more programs on Ambrook.