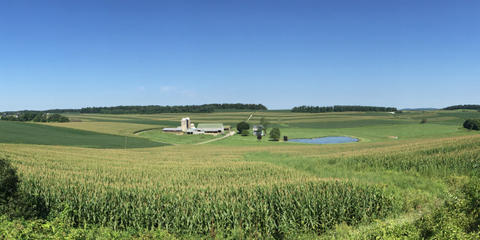 Southern Maryland Revolving Loan Fund for Agricultural & Shellfish Aquaculture Producers
Southern Maryland Agricultural Development Commission
---
SMADC has partnered with MARBIDCO to provide enhanced and new financing opportunities to Southern Maryland farmers by providing funds for MARBIDCO programs.
The Southern Maryland Revolving Loan Fund for Agricultural Producers is a loan program designed exclusively for Southern Maryland applicants. Loans amounts range from $10,000 – $20,000 to:
Purchase livestock and/or enhance existing herds and flocks, and for the foundation and expansion of shellfish aquaculture.

Incubate the production of small fruits and hops and increase acreage by existing small fruit growers.

Upgrade for the safe growing, harvesting, packing and holding of produce in line with Good Agricultural Practices (GAP) and the Food Safety Modernization Act (FSMA).

Purchase value-added processing equipment and related professional services.

Enhance the foundation and expansion of the region's equine (horse) farm industry.
---
---
Eligibility
Producers must be located in one of these five southern Maryland counties:
---
Terms
MARBIDCO administers the loan program on behalf of SMADC. Borrowers that pay on time will receive approximately 20-25% loan forgiveness at the end of the loan term.
A major aim of this program is to complement SMADC's commitment to expand and promote a viable market-driven, sustainable and profitable agricultural community in the Southern Maryland region. In furtherance of this objective, SMDAC has incorporated into this program an incentive for borrowers in good standing by forgiving approximately 20-25% of the loan amount due at the end of the loan term (by foregoing the final one-quarter of amortizing loan payments).
---
Application Instructions
Send Completed Applications to:
MARBIDCO Loan Programs
1410 Forest Drive, Suite 21, Annapolis, MD 21403
Support
---
---
Resources
---
---
Details
Organization
Southern Maryland Agricultural Development Commission (SMADC)
Minimum Award Amount
$10,000
Maximum Award Amount
$20,000
---
Updated March 31, 2022
This information was gathered from public sources. Ambrook is not responsible for or able to affect the results of any financial programs listed, nor are they responsible for any incorrect information that is listed or is on the hyperlinked external sites. All information is subject to change.
---
Explore hundreds more programs on Ambrook.