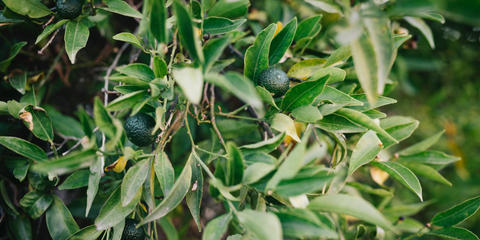 Specialty Crop Research Initiative
(SCRI)
National Institute of Food and Agriculture
Closed January 12, 2023
---
The purpose of the SCRI program is to address the critical needs of the specialty crop industry by awarding grants to support research and extension that address key challenges of national, regional, and multi-state importance in sustaining all components of food and agriculture, including conventional and organic food production systems. Projects must address at least one of five focus areas:
Research in plant breeding, genetics, genomics, and other methods to improve crop characteristics

Efforts to identify and address threats from pests and diseases, including threats to specialty crop pollinators

Efforts to improve production efficiency, handling and processing, productivity, and profitability over the long term (including specialty crop policy and marketing)

New innovations and technology, including improved mechanization and technologies that delay or inhibit ripening

Methods to prevent, detect, monitor, control, and respond to potential food safety hazards in the production efficiency, handling and processing of specialty crops
---
Enterprises
---
Eligibility
Pre-applications may only be submitted by
colleges and universities,

research institutions and organizations,

private organizations or corporations,

State Agricultural Experiment Stations,

or groups consisting of two or more of these entities.
For those new to Federal financial assistance, a grants overview page is available on the NIFA website. This page includes information about free Grants 101 Training and other resources that are highly recommended for those seeking an understanding of Federal awards.
---
Terms
There is no matching requirement for the FY2023 SCRI program.
---
---
Resources
---
---
Details
Release Date
October 5, 2022
Organization
National Institute of Food and Agriculture (NIFA)
Financial Instrument
Grant
Total Program Funding
$80,000,000
---
Updated December 3, 2022
This information was gathered from public sources. Ambrook is not responsible for or able to affect the results of any financial programs listed, nor are they responsible for any incorrect information that is listed or is on the hyperlinked external sites. All information is subject to change.
---
Explore hundreds more programs on Ambrook.