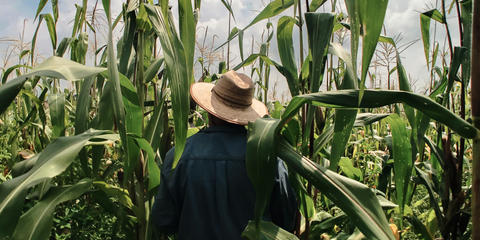 Racial Equity and Justice Conservation Cooperative Agreements
Natural Resources Conservation Service
Closed October 25, 2021
---
The Office of Outreach and Partnerships Division (OPD) within the U.S. Department of Agriculture's Natural Resources Conservation Service (NRCS) provides leadership and funding to ensure that all programs and services are made accessible to all NRCS customers, fairly and equitably, with emphasis on reaching the underserved and socially disadvantaged farmers or ranchers and landowners. In this Request for Applications (RFA), NRCS requests applications for four OPD priority areas through the Racial Equity and Justice Conservation Cooperative Agreements. The goal of this outreach is for NRCS in collaboration with partners to expand the delivery of conservation assistance to historically underserved farmers and ranchers, including socially disadvantaged, limited resource, beginning, tribal and veteran. Proposals should support activities that introduce the concepts of climate-smart agriculture and to assist producers with planning and implementation of conservation practices and principles.
---
Eligibility
Eligibility for this opportunity is limited to the following entity types based in any of the 50 States, the District of Columbia, the Caribbean Area (Puerto Rico and the U.S. Virgin Islands), and the Pacific Islands Area (Guam, American Samoa, and the Commonwealth of the Northern Mariana Islands):
Individuals (Applicants who are individuals applying for funds separate from a business or non-profit organization they may operate are not eligible to charge indirect costs to their award. If you are an individual applying for funding, do not include any indirect costs in your proposed budget.)

Native American tribal governments (Federally recognized)

Native American tribal organizations (other than Federally recognized tribal governments)

Nonprofit organizations having a 501(c)(3) status with the Internal Revenue Service (IRS) (other than institutions of higher education)

Private institutions of higher education

Public and State-controlled institutions of higher education
---
Application Instructions
Applicants interested in applying in response to this RFA must submit it via email to NRCS-DCWA2-Outreach-and-Partnership-Division@USDA.GOV; the agency will not accept applications submitted any other method including through Grants.gov or via email to any other email address.
All required documents must be attached in a single email, but do not need to be combined in one attachment. Please state that you are applying to the Conservation Outreach Racial Equity and Justice Conservation Cooperative Agreements RFA.
NRCS expects applicants to read the entire RFA prior to submitting their application to ensure that they understand the program's requirements. This application checklist provides the required and conditionally required documents for an application package.
Conservation Outreach: Racial Equity and Justice Conservation Cooperative Agreements requires that all application packages include the following, which can be found in the RelatedDocuments tab of the opportunity in Grants.gov:
Project Proposal Template

Ensure the required format and does not exceed the page limit.

Ensure project excludes unallowable costs and activities per Section D, Part 6, Funding Restrictions.

SF 424 – Application for Federal Assistance

SF 424A – Budget Information - Non-Construction Programs.

Grants.gov Lobbying Form, Certification and Disclosure of Lobbying
If applicable, packages may also be required to include the following documents:
Negotiated Indirect Cost Rate Agreement (NICRA) or De Minimis Indirect Cost Rate Agreement
Support
---
---
---
Details
Organization
Natural Resources Conservation Service (NRCS)
Financial Instrument
Grant
---
Updated October 6, 2021
This information was gathered from public sources. Ambrook is not responsible for or able to affect the results of any financial programs listed, nor are they responsible for any incorrect information that is listed or is on the hyperlinked external sites. All information is subject to change.
---
Explore hundreds more programs on Ambrook.