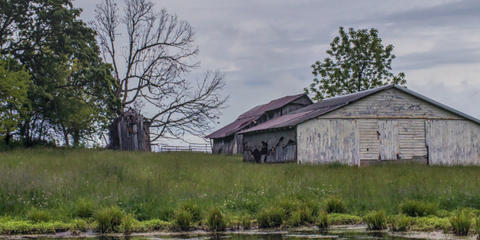 North Dakota Emergency Water Supply Program
North Dakota Department of Agriculture
Closed December 1, 2021
---
The North Dakota Department of Agriculture (NDDA) Emergency Water Supply Program will reimburse livestock owners with verifiable water losses from the drought for 50% of eligible costs for temporary water supply, equipment and hauling, up to $4,500 per individual.
---
Enterprises
---
Eligibility
Who is eligible for this program?
Livestock owners who have verifiable water losses from drought and must purchase water and/or transport water to livestock

Water losses verifiable through the following

Must own breeding livestock

For the purposes of this program, breeding livestock is defined as; beef and dairy cows, bison, sheep, and goats

Must have a minimum of 25 animal unit equivalents. The Animal Unit Equivalents Guide is adopted from the NRCS National Rangeland and Pasture Handbook

The following will be considered "water"

Purchased from rural water system or municipality

Water from personal wells or on farm rural water is only eligible for transportation assistance.

The following will be considered equipment for rental assistance

Storage tanks, transportation tanks, and other material to assist in transportation of water.
What is eligible for assistance?
Transportation costs for water incurred between July 1, 2021 and October 31, 2021.

Water must be used for the purposes of your own livestock operation

Eligibility details

Eligible for reimbursement of a portion of expenses based on loaded mile of purchased water delivered. Eligible mileage expenses include the following:

Personal mileage – rate will be set at $2.00 per mile

Commercial mileage – rate will be based on total amount charged

Expense must be per mile basis for transportation

Reimbursement will be percentage based

Receipts received for pick-up and trailer transportation will be prorated accordingly

Receipts for rental of equipment will be prorated based on averages of program.

Receipts for water purchase will be prorated based on averages of program.

If water receipt not available, please document where water was purchased and number of gallons.

Commercial rates higher than program average will be reduced to average or rejected

Receipts received at other than per mile will be based on program average or rejected.

Must have receipts for purchased water and/or have transportation costs associated due to the loss of water supply
---
Application Instructions
Completed application must include:
Third party verification of water loss form completed by bank, county extension agent, or veterinarian 

All receipts must be included

Producer must agree to terms on the application form  
Submit your complete application online at this link.
Support
---
---
Resources
---
---
Details
Organization
North Dakota Department of Agriculture (NDDA)
Financial Instrument
Cost Share
Maximum Award Amount
$4,500
---
Updated December 7, 2022
This information was gathered from public sources. Ambrook is not responsible for or able to affect the results of any financial programs listed, nor are they responsible for any incorrect information that is listed or is on the hyperlinked external sites. All information is subject to change.
---
Explore hundreds more programs on Ambrook.