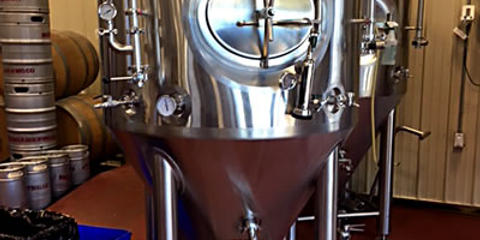 Maryland Value Added Producer Grant - Capital Assets Option
(MVAPG-CAO)
Maryland Agriculture & Resource-Based Industry Development Corporation
Closed September 23, 2021
---
Once per year, MARBIDCO offers grants of between $2,500 and $10,000 distributed on a competitive basis for value added processing capital asset projects. Eligible applicants must be a crop or livestock producer or processor, agricultural cooperative, seafood processor, or primary or secondary timber products processor, and have been in business for a minimum of two years. In addition, applicants must be making a product that is "value added."
Maryland Value Added Producer Grant – Capital Assets Option (MVAPG–CAO) program is designed to encourage farms and other rural businesses wanting to expand or diversify their operations through value added processing to purchase equipment or construct facilities.
---
Eligibility
Eligible applicants must be a crop or livestock producer or processor, agricultural cooperative, seafood processor, or primary or secondary timber products processor, and have been in business for a minimum of two years.
In addition, applicants must be making a product that is "value added." A product that is value added has in incremental value realized by the producer as a result of:
Change in physical state;

Differentiated production or marketing;

Economic benefit realized from the production of farm- or ranch-based renewable energy.
Eligible Expenses:
Eligible expenses are capital assets which will help farmers, forest product operations and seafood processors to expand or diversify their business operations. Examples include, but are not limited to, the following:
Production buildings and major fixtures

Livestock or seafood processing facilities

Fruit, vegetable or timber processing facilities

Creamery production equipment

Optimization systems for maximizing fiber yield recovery

Dry kilns, shavings mills, sawdust dryers and in-woods chippers
Ineligible expenses are those not specifically stated under eligible expenses, such as, but not limited to, the following:
Any expense incurred prior to Thursday, September 26, 2019.

Tractors, combines, sprayers or similar common farm implements and attachments thereto

Any self-propelled vehicles (except certain vehicles used in timber processing)

Property acquisition costs

Cost of borrowing (e.g., points and other fees)

Site plan and construction permits

Wages paid to applicant or employees, or applicant or employee training costs

Solar or wind energy projects

Furnishings, fixtures or equipment considered personal (non-business) property

Machine storage, ancillary workshops, housing, classrooms, etc.

Any portion of expense for which the applicant pays a contractor in merchandise or service in lieu of cash

Attorney's fees and consultants' fees

Fees and/or costs not consistent with eligible costs
---
Application Instructions
To apply, mail your completed application to
MARBIDCO Programs
1410 Forest Drive, Suite 21
Annapolis, MD 21403
Basic application requirements:
Completed application form (please do not send binders)

Evidence of matching funds

Tax returns (including all Schedules for most recent past year)

Agree to site inspection prior to final approval

If awarded must also agree to site inspections during construction phase of project
Support
---
---
Resources
---
---
Details
Deadline
September 23, 2021
Organization
Maryland Agriculture & Resource-Based Industry Development Corporation (MARBIDCO)
Financial Instrument
Grant
Minimum Award Amount
$2,500
Maximum Award Amount
$10,000
---
Updated March 24, 2023
This information was gathered from public sources. Ambrook is not responsible for or able to affect the results of any financial programs listed, nor are they responsible for any incorrect information that is listed or is on the hyperlinked external sites. All information is subject to change.
---
Explore hundreds more programs on Ambrook.