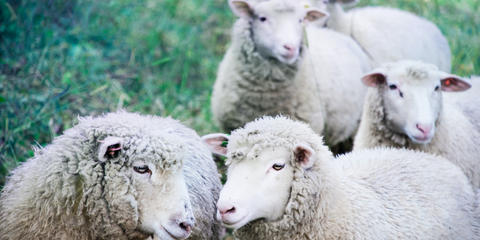 Livestock Conservancy Heritage Livestock Microgrant Program
The Livestock Conservancy
Closed August 19, 2023
---
---
Enterprises
---
Eligibility
For full consideration, applicants must:
Work with livestock, poultry, or products from animals on The Livestock Conservancy's Conservation Priority List of heritage breeds, which can be viewed online at livestockconservancy.org.

Complete the application, including a detailed plan for the use of the grant funds, a clear timeline for achieving proposed goals, a summary of how the project will impact both the breed and other producers, and a strategy for how you will evaluate success.

Include two letters of recommendation from a professional relationship or educator. If the applicant is under 18, a letter of support from a parent or guardian is also required. These can be attached within the online application as a PDF, MS Word, or JPEG file. Letters may not be requested of or provided by current staff or board members of The Livestock Conservancy.

Microgrant recipients are required to submit a written report on the use and impact of the microgrant funds within one year of accepting the award.

Special consideration will be given to farmers who are active members of their breed association, as well as those farmers who will represent The Livestock Conservancy at local events by displaying heritage animals during the year following receipt of the microgrant.
---
Application Instructions
Apply online here.
Microgrant applicants will need to register for an account within the microgrants system. Note that this is NOT connected to a Livestock Conservancy membership account. This is a new account just for submitting microgrant applications.
OR submit a paper application to:
The Livestock Conservancy
PO Box 477
Pittsboro, NC 27312
Paper applications must be postmarked BEFORE deadline.
Support
---
---
Resources
---
---
Details
Organization
The Livestock Conservancy
Financial Instrument
Grant
---
Updated June 10, 2023
This information was gathered from public sources. Ambrook is not responsible for or able to affect the results of any financial programs listed, nor are they responsible for any incorrect information that is listed or is on the hyperlinked external sites. All information is subject to change.
---
Explore hundreds more programs on Ambrook.