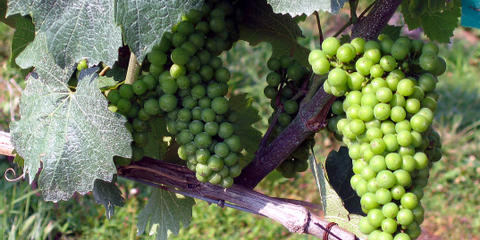 Kentucky Grape and Wine Council Wholesaler Reimbursement Program
Kentucky Department of Agriculture
Closed Indefinitely
---
As far as we know, this program is closed indefinitely and not likely to reopen. If it does, we'll update this page!
The Kentucky Grape and Wine Council Wholesaler Reimbursement Program is intended to assist licensed small farm wineries, defined by KRS 241.010(45), and licensed Kentucky wholesalers in the distribution of wine products. Funding for this program is provided by the Kentucky Agricultural Development Fund. This grant program is administered by the Kentucky Grape and Wine Council (KGWC), in collaboration with the Kentucky Department of Agriculture, in accordance with 302 KAR 39:020.
---
---
Eligibility
The wholesaler must provide KDA with a printed report that includes eligible wine purchase price, retailer sale price, and proof of delivery. 
---
Terms
A licensed Kentucky wine wholesaler may be reimbursed $20 per case for distributing the wine products of licensed small farm wineries based on the following requirements:
The wholesaler must submit a program application and receive written confirmation of acceptance to a program period from the KGWC prior to delivering wines that may be submitted for reimbursement consideration.

All wines submitted for reimbursement consideration must be pre-approved by the KGWC prior to delivery.

All wines eligible for reimbursement must be comprised of a minimum of 75% Kentucky grown fruit

Wine must be delivered by the wholesaler before a reimbursement request can be filed.

All reimbursement requests must be submitted to the KGWC within 30 days of delivery.
---
Application Instructions
Mail all applications and forms to:
The Kentucky Grape and Wine Council c/o The Kentucky Department of Agriculture 111 Corporate Drive, Frankfort, KY 40601
More details:
The annual fund will be divided into two (2) bi-annual program periods. The KGWC will send a written notice of the new program period to all licensed small farm winery wholesalers each December and June, requiring the wholesaler to confirm if it will have products participating in this program prior to the program start dates of 1st January and 1st July, respectively. The Council will then calculate a cap for each participating small farm winery each January and July, based on the amount of funds available and the number of licensed wineries participating in a program period. A written notice of the cap for the program period will be mailed to all small farm winery wholesalers that confirm active participation in the program.
Support
---
Resources
---
---
Details
Organization
Kentucky Department of Agriculture (KYDA)
Financial Instrument
Grant
---
Updated July 9, 2022
This information was gathered from public sources. Ambrook is not responsible for or able to affect the results of any financial programs listed, nor are they responsible for any incorrect information that is listed or is on the hyperlinked external sites. All information is subject to change.
---
Explore hundreds more programs on Ambrook.