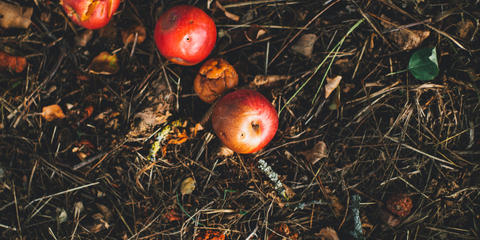 Composting and Food Waste Reduction Pilot Project
(CFWR)
Natural Resources Conservation Service
Closed September 1, 2022
---
This program provides financial assistance to carry out activities for one or more of the following purposes.
Increase access to compost for agricultural producers.

Reduce reliance on, and limit the use of, fertilizer.

Encourage waste management and permaculture business development.

Increase rainwater absorption.

Reduce municipal food waste; and

Divert residential and commercial food waste from landfills.
In addition to meeting one or more of the above purposes applicants are encouraged to align their project proposals to address priorities on environmental justice, racial equity, climate, invest in disadvantaged communities and climate smart agricultural practices. Priority will be given for each of the following elements that are included in a project:
Anticipate or demonstrate economic benefits for the targeted community;

Incorporate plans to make compost easily accessible to agricultural producers, including community gardeners, school gardens, and producers;

Integrate food waste reduction strategies, including innovative food recovery efforts such as food gleaning, storage, and preservation techniques; and

Include a robust plan that describes collaboration with multiple partners. 
---
Eligibility
Eligibility for this opportunity is limited to the following entity types:
City or township governments

Independent School Districts

State-designated Indian Tribes

Native American tribal governments (Federally recognized)

Native American tribal organizations (other than Federally-recognized tribal governments)

Special district governments
---
Terms
This program requires applicants to provide a minimum cost share of 25 percent of the federal share awarded. Applications that do not include the required level of cost-sharing will be ineligible for award. Cost sharing may be achieved with contributions of cash, services, materials, equipment, or other in-kind contributions, which may be provided by the applicant or a third party.
---
Application Instructions
To apply, carefully read the Notice of Funding Opportunity on grants.gov and follow the instructions to submit an application.
In preparation for applying, you will need to take the following (free) steps, if you haven't already:
Obtain an EIN from the IRS

Obtain a Unique Entity Number (UEN) from SAM.gov

Register an account with Grants.gov
Support
---
---
---
Details
Deadline
September 1, 2022
Organization
Natural Resources Conservation Service (NRCS)
Financial Instrument
Grant
Minimum Award Amount
$45,000
Maximum Award Amount
$300,000
---
Updated July 28, 2022
This information was gathered from public sources. Ambrook is not responsible for or able to affect the results of any financial programs listed, nor are they responsible for any incorrect information that is listed or is on the hyperlinked external sites. All information is subject to change.
---
Explore hundreds more programs on Ambrook.