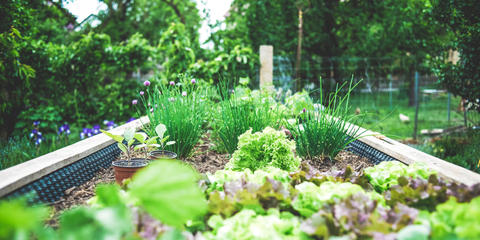 New York Urban Farms and Community Gardens Grant Program
New York Department of Agriculture and Markets
Closed January 10, 2023
---
Across New York State, there are over one thousand community growing spaces in both rural and urban landscapes, and there is demand to establish more and expand existing sites. Most community growing spaces are in underserved communities and often, the mission to grow one's own plot is to feed themselves. There is little capital to help maintain these plots. Similarly, coordinators of these spaces are often not-for-profits with limited support to expand and sustain capacity, develop infrastructure and secure reliable tenancy to the land. This grant program was established as a strategy to improve food security by making resources available to ensure the viability and sustainability of these community growing spaces.
---
Eligibility
Not-for-profit organizations

Not-for-profit Educational Institutions, including K-12 schools and universities

Municipal Government Entities

Community-led groups can work with a fiscal sponsor to apply

Indian tribal organizations
---
Application Instructions
Applications must be submitted through the New York State Grants Gateway. Use the Grant Opportunity ID is AGM01- UFC23-2023 and follow the instructions to register and apply.
Support
---
---
---
Details
Release Date
December 20, 2022
Organization
New York Department of Agriculture and Markets (NYDAM)
Financial Instrument
Grant
---
Updated December 31, 2022
This information was gathered from public sources. Ambrook is not responsible for or able to affect the results of any financial programs listed, nor are they responsible for any incorrect information that is listed or is on the hyperlinked external sites. All information is subject to change.
---
Explore hundreds more programs on Ambrook.