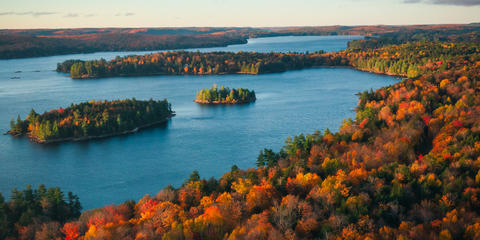 New York Agricultural Environmental Management Grants
New York Department of Agriculture and Markets
Closed October 24, 2022
---
The Department and the New York State Soil and Water Conservation Committee are pleased to announce the availability of funds to support implementation of Agricultural Environmental Management (AEM) Plans on New York State Grown & Certified farms. Funding for this request for proposals comes from the Environmental Protection Fund, as part of the Ocean and Great Lakes Initiative.
The goal of the implementation of AEM Plans on New York State Grown & Certified farms is to assist growers in producing products using the highest environmental standards in order to protect and improve New York's natural resources, including the water quality of its ocean and Great Lakes. Environmental stewardship and safe handling of foods are the goals of the New York State Grown & Certified Program. Funding provided under this RFP will support environmental stewardship by providing financial assistance to implement Conservation Practice Systems on New York State Grown & Certified farms.
---
Eligibility
Eligible applicants are New York County Soil and Water Conservation Districts.
Proposed projects must meet the following project eligibility criteria to be fully evaluated and scored:
Proposed projects must be for the implementation of AEM Tier 3 plans. Tier 3 plans must be complete at the time of application.

Proposals must be for a single farm but may include multiple Best Management Practice (BMP) Systems.

Farms must be enrolled in the NYS G&C Program or a supplier of commodities to a NYS G&C processor at the time of application. Proposed projects must address acreage used for the enrolled crop(s).

The Agricultural Best Management Practice Systems Catalogue should be used as guidance for BMP system selection. This catalogue is available as a download on the NYSSWCC Sharepoint®. Funds may be requested for preventative or remediation practices, or both.

All BMPs proposed for implementation must meet the New York State Natural Resources Conservation Service (NRCS) Standards and Specifications; if no NYS NRCS Standards or Specifications exist then the practice must be designed to meet nationally recognized standards. All practices implemented must be approved by an individual with appropriate approval authority.

BMP Systems with an annual lifespan such as Soil Conservation – Cultural – Cover Crops that have been previously funded under the Agricultural Nonpoint Source Abatement and Control Program or other State funding source are not eligible for consideration under this RFP.
Eligible projects must be located within the geographic boundaries of New York State. Within the State, priority will be given to farms that are located in a Great Lakes Watershed or farms with direct drainage to the Ocean. 
---
Terms
The State may fund up to 75 percent of the total eligible costs for BMP implementation. Eligible forms of match include cash or in-kind services, including other grants from non-state funding sources; SWCD personnel salaries devoted to the project, if not funded with other State grant sources; overhead expenses; consultant services; supplies; materials; farmer time and labor; and equipment use. The cash value of services must be reasonable and is subject to adjustment by the Department. The State-funded portion of the project cannot be increased as a result of budget changes or variations.
---
Application Instructions
Applicants must register in the Grants Gateway and establish users in the system. To start this process, please read the instructions found here.
After registering in Grants Gateway, applicants may begin the application by following these steps:
Log into the Grants Gateway as either a "Grantee", "Grantee System Administrator", or "Grantee Contract Signatory."

On the Grants Gateway home page, click the "View Opportunities" button.

Use the search fields to locate an opportunity; search by State agency (AGM) or by the name or partial name. Searching for " NYS G&C" will locate the Grant Opportunity.

Click on the "Search" button to initiate the search.

Click on the name of the Grant Opportunity from the search results grid and then select the "APPLY FOR GRANT OPPORTUNITY" button located bottom left of the Main page of the Grant Opportunity.

Work through the "Forms Menu". Everything that is required of you will be found in the "Forms Menu" of the application. The Forms Menu includes several pages of forms and documents that you must complete and save. This includes your project address, questions to be answered (Program Specific Questions), your budget, a work plan, and required attachments (Pre-submission Uploads). 
Support
---
---
---
Details
Release Date
August 24, 2022
Organization
New York Department of Agriculture and Markets (NYDAM)
Financial Instrument
Grant
Maximum Award Amount
$50,000
Total Program Funding
$1,400,000
---
Updated September 9, 2022
This information was gathered from public sources. Ambrook is not responsible for or able to affect the results of any financial programs listed, nor are they responsible for any incorrect information that is listed or is on the hyperlinked external sites. All information is subject to change.
---
Explore hundreds more programs on Ambrook.