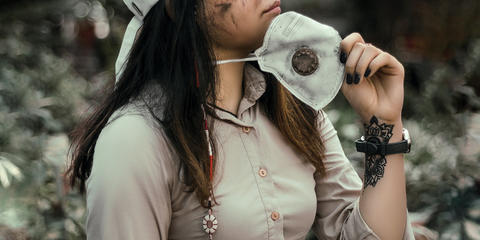 Thrive Maine Pandemic Recovery Forgivable Business Loan Program
Finance Authority of Maine
Closed June 23, 2023
---
Administered by FAME, Thrive Maine is a forgivable loan program for businesses and nonprofits that demonstrate COVID-related negative economic impacts. The program is funded by the American Rescue Plan Act (ARPA), an economic stimulus bill that was passed by the 117th United States Congress, with $58 million allocated to support Maine small businesses by the Legislature and Governor Mills under LD 1733 through the Maine Jobs and Recovery Plan.
There will be two application periods. The first application period is now open and the second round will take place in 2023.
---
Eligibility
Must be a Maine business or nonprofit with fewer than 500 employees.

Must have significant operations in Maine (a minimum of 50% of employees and contract employees based in Maine).

Must demonstrate COVID-related negative economic impact in one of the following:

Loss of EBITDA (Earnings Before Interest, Taxes, Depreciation, and Amortization)

Increased Capital Project Cost

Payroll, state, and federal taxes must be current.
---
Terms
Total amount of funds to be distributed from minimum of $10,000 to maximum of $2 million.

Loan forgiven at a rate of 25% per year over a four-year period. Forgivable loans are considered taxable income at the rate they are forgiven. See IRS tax code and consult your accountant for more information.

Forgivable loans will be administered on a first-come, first-served basis.

Losses for which the business previously received federal and/or state pandemic relief, such as Paycheck Protection Program (PPP), Economic Injury Disaster Loan (EIDL), Maine Technology Institute PRIME Grant, Maine Small Business Grant funding, and others, cannot be re-submitted.
---
---
Resources
---
---
Details
Organization
Finance Authority of Maine (FAME)
---
Updated May 26, 2023
This information was gathered from public sources. Ambrook is not responsible for or able to affect the results of any financial programs listed, nor are they responsible for any incorrect information that is listed or is on the hyperlinked external sites. All information is subject to change.
---
Explore hundreds more programs on Ambrook.